Rental of Casa Lobo:
It is easy to rent Casa Lobo, as soon as you have determined what period you wish to rent. We can be reached both by mail and by telephone, so you are sure who you are renting the House of.
Casa Lobo's owners are Mogens Jessen & Jette Fries. We are Danes and lives in Denmark most of the year. We bought the House in 2008, and we hire out our Spanish villa in all the periods when we are not even using it.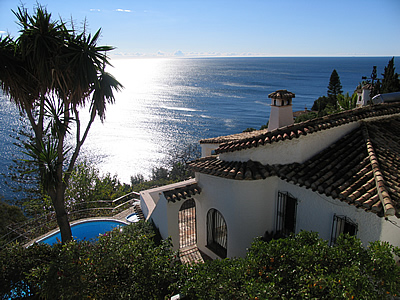 Contact us for rental agreement:
We can be contacted for the rental agreement by Casa Lobo on either phone, mobile or at +45 26 22 17 83 or +45 50 13 33 97 e-mail to jettefries@gmail.com.
When renting a Casa Lobo, we very much like to help with advice about practical things about booking: airline tickets, car rentals, etc., We have extensive experience with how you buy the best and cheapest. There can be a lot of money to save on both.
When we make a rental agreement with you, give you the House at your fingertips in one week. Only then you will need to pay a deposit. It gives you plenty of time to book airline tickets.